Det finns många fina restauranger och fik här i närheten av oss. Här kommer lite tips och länkar. Glöm inte att förboka under högsäsong!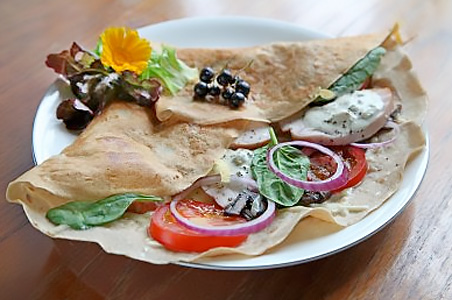 The French Crêperie
A bond French creperie in the middle of Österlen! Here are the galettes and crepes made with care and quality. Sweet and salty, tart and smooth. Crepes and galettes of locally produced ingredients. Here, you will be biing their time and taking in the good ro in the scents, flavors, the billowing fields and the Rörum svackes. Open every day of the summer. Do not forget to book a table first between noon. 11:00-12:00.
French Crêperie • Rörums Byaväg 44 • Tel: 070-207 90 37 • www.franskans.n.nu
Blåsingsborgs Gårdshotell
Blåsingsborg is a classic Skåne farm with a room and restaurant that serves a tempting evening menu and is fully licensed – we are in the White guide. Blåsingsborg is also a popular place for large and small conferences with its good food, conviable atmosphere and many activities of various kinds. We are open all year round!
Blåsingsborgs Gårdshotell • Kivik • Tel: 0414-702 18 • www.blasingsborg.se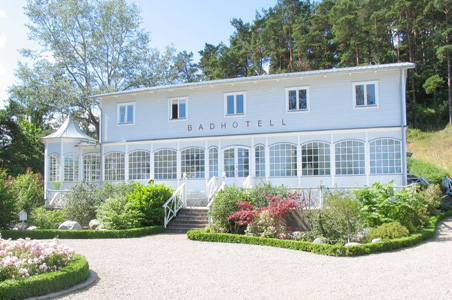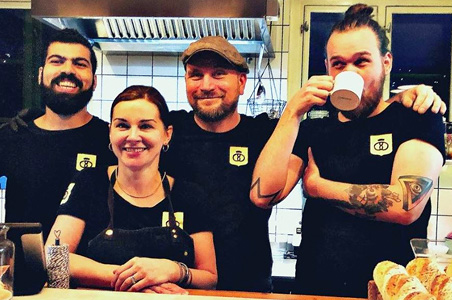 Byvägen 35.
Byvägen35 is Österlens Organic Home Bakery & Café with stone-baked sourdough bread and delightful sweets. Of course we do everything from scratch with a sense of taste, quality and respect for craftsmanship. At Byvägen35 you can enjoy a tasty breakfast buffet from KL. 08.00 to 11.30, then there is a vegetarian lunch from KL. 12.00-until it ends.
Byvägen 35 • Sankt Olof • Tel: 070-339 86 15 • https://www.facebook.com/byvagen35
Vi kan alltid tipsa dig om aktuella evenemang här i trakterna!